Our Principal Consultant, Michael has worked with a large variety of clients both as an internal and external consultant. Here are some statements from clients that have engaged with him:
Life Without Barriers
LWB had been looking for an organisation that would provide a professional and uncomplicated train the trainer manual handling programme that would meet the workplace health and safety requirements for Life Without Barriers. On choosing Momentum, we found the training  very focused, consistent,  professional  and the consultant  expressed the manual handling  concepts into a practical, useful outcome within a the short time frame suiting the participants' availability. We would therefore recommend Momentum to other organisations requiring similar training.
Kevin Croskery
Health, Safety & Environment Officer
Queensland Life Without Barriers


Healthcare Imaging Service

"Michael is approachable, well organised, knew our industry, had integrity and credibility. He has a sense of humour and is relatable"
Sue Audley, National HR Manager
"Michael has a calm, considerate presence. He is neither pretentious nor ostentatious. The depth of training he provides comes from hard work and persistence. I would recommend his work to all future clients."
Kathleen Quilty, National Training Co-ordinator
Group News
GNS Wholesale Stationers have used Momentum Safety and Ergonomics for Manual Handling training for our Warehouse, Office & Sales staff. Michael took the time to first come and look around our sight to see the problems areas that we had to put together the programme and suggestions for us. The information and training given was informative and practical for all our needs. We were taught how to look after our bodies using safe movements, techniques and general day to day care. The theory side was very informative and then actually getting out and using the information and technics with the staff was of great benefit. I would have no hesitation in recommending Momentum Safety and Ergonomics to any company and look forward to having them back out for our annual training again this year.
Bernadette Quinn
Queensland Sales Administration
WHSO, RRTWC, F.S.A & FIRST AID OFFICER
GNS Wholesale Stationers


Brisbane City Council:
Michael has worked with Brisbane City council since October 2008.  In this time he has worked with a variety of projects with the corporate safety team.  He has been a valuable member of the safety team, and worked as part of the team.  The corporate safety team has a role to play across all divisions of Brisbane City Council.  Michael had been able to join the team and work competently in all projects he has been involved in.  Michael has the ability to clearly see the heart of any problem that he is working on.
Michael's projects with Brisbane City Council have included:
Development of a "safety essentials for supervisors" training package
Delivery of the "safety essentials for supervisors" training package
Conducting office Workstation assessments for employees from all divisions
Delivery of and ergonomics talk for safety week.
Writing of policies and procedures, specifically the health and safety protocols, as part of the development of a new organizational health and safety management system
While working on these projects Michael has demonstrated competency and efficiency.  He has been an asset to the team.  He is able to work well with other safety professionals and managers.  I would recommend Michael as a health and safety consultant to anyone.
Jo Kitney – Team leader, Corporate Safety Team – Brisbane City Council
Winson Group
The training provided onsite by Michael was practical, concise and informative. Feedback from staff was that they particularly enjoyed the practical based tips and hints that they can utilise during their work tasks.
Lauren Broadbent.
QOHSE Officer | Rehabilitation and Return to Work Coordinator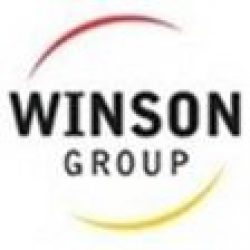 Chamber of Commerce and Industry Queensland
Michael has been working with the Chamber of Commerce and Industry Queensland since 2007.  In this time he has worked for the company, as well as contracting his services to CCIQ through his business Momentum Safety and Ergonomics.  We continue to use Michael as a consultant as he has an excellent understanding of OHS and ergonomics.  He also has great client relations and understands their needs.  As a physiotherapist he has important skills in ergonomics and manual tasks which complement his OHS background and are well received.  He is able to use his experience in treating injuries very effectively in injury prevention.
Michael skills are wide ranging however is best suited for clients who:
Have a specific health and safety needs, and need a customised OHS Management System.
Require OHS training that is both interesting and enjoyable to attendees.  This is a skill that makes Michael's services valuable, as he receives great feedback from his training.
Require specific and targeted ergonomic solutions, and/or manual task training that is tailored towards the workplaces needs, and the tasks that are performed.
Michael services would be of value to any workplace, and he is certain to satisfy any future customers.
Steve Griffiths – State Manager, Workplace Health and Safety, CCIQ